Largest stock of soft serve machines in Europe
Ice Cream
Machines
|
Lease
Purchase
Rent
|

Largest stock of soft serve machines in Europe
Ice Cream
Machines
|
Lease
Purchase
Rent
|

Largest stock of soft serve machines in Europe
Ice Cream
Machines
|
Lease
Purchase
Rent
|
Ice Cream Machines
Counter Top & Free Standing
SoftServUK are the largest stockist of soft serve machines in Europe, providing
businesses with a wide range of soft serve machines and quick repairs nationwide!
Whether you're looking to upgrade to a newer model or take out a maintenance
plan on an existing machine, we can train your staff, tune up your machine and hook
you up with state-of-the-art machines. Whether you run a café in Cornwall or a diner
in Dundee, we offer a wide variety of machines and maintenance plans that minimise
downtime and help you serve tasty treats to your customers.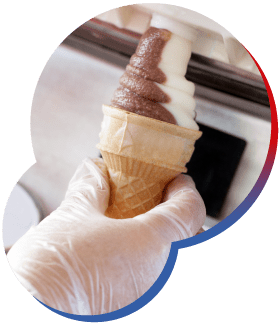 Milkshake Machines
Counter Top
Our milkshake machines dispense thick and creamy milkshake mix that's perfect for creating authentic American-style thick shakes and a range of other indulgent drinks.
Just like our wide range of ice cream machines, we only stock the finest models of milkshake machines to help you expand your service offering and provide exciting new items to your customers. With flexible servicing plans and staff training available, you're just a few steps away from serving up luxurious shakes from a state-of-the-art milkshake machine…
Get a Carpigiani 191K
For £79 per week
How We Work
The Main Points
Replacement swap
out for Minimum
down time
On average 48 hour
replacement
machine
Free UK Delivery and
Onsite Training
included
We ONLY supply
Carpigiani or Taylor,
the industry leaders
Spare Parts for Carpigiani and Taylor.